Our customised experiences provide exclusive access through the vineyards and winery where guests can discover more about WOODSTOCK Wine Estate.
The Soil and The Sanctuary
Coming soon: a collaborative McLaren Vale experience with our friends at Gemtree!
Sticky Fingers at Woodstock

In collaboration with Haigh's Chocolates, we've custom-matched four Woodstock Wine fortifieds with a flight of divine Haigh's chocolates to create a truly fingerlicking taste of South Australia.
Before table wine, Australian winemakers were dedicated to the production of world-class fortifieds. We want to bring back the celebration of this craft and share some of our cellar treasures.
Sticky Fingers at Woodstock is all about helping people rediscover the enjoyment of fortified wine – to learn about the extensive winemaking and maturation process and of course the sensory experience.
The winemaker selected Haigh's Chocolates augment the tasting experience, highlighting complex sensory components in the fortified wines.
$50 per person includes four fortified wines and their matching chocolate accompaniments in a guided tasting experience, plus a bottle of your favourite Woodstock fortified to take home!
WOODSTOCK Winemaker's Tour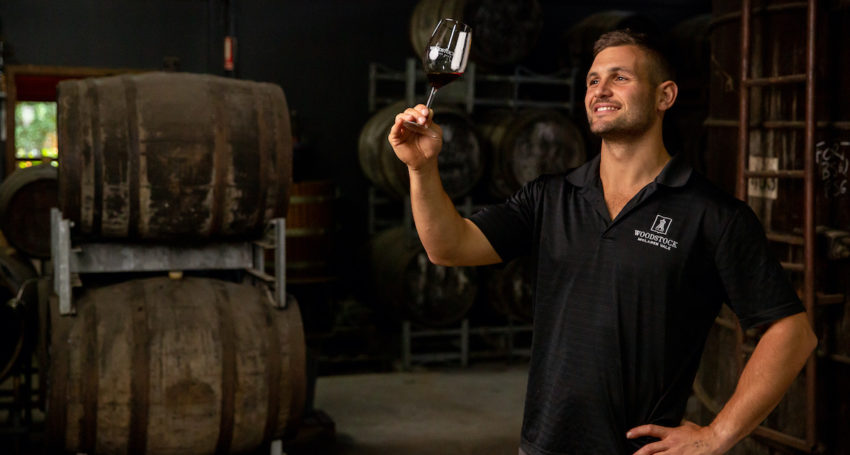 Join winemaker Peter Collett for a private, behind the scenes tour of Woodstock Wine Estate, while tasting our award-winning wines amongst our vineyards and soaking in the panoramic views of Blewitt Springs and McLaren Vale.
Currently unavailable. Please contact us on 08 8383 0156 for more information.
---
More experiences coming soon...